I'm breaking this up into parts so I don't bombard one post with lots of images. :)
Krysten
wanted to see my favorite thing about my home! This was really tough because there's so many things here I love... but I narrowed it down to two. ;)
Thing #1 is our giant garden tub. It is huge!! One of my favorite things is taking a bath in the morning when the sun is streaming through that window... so relaxing.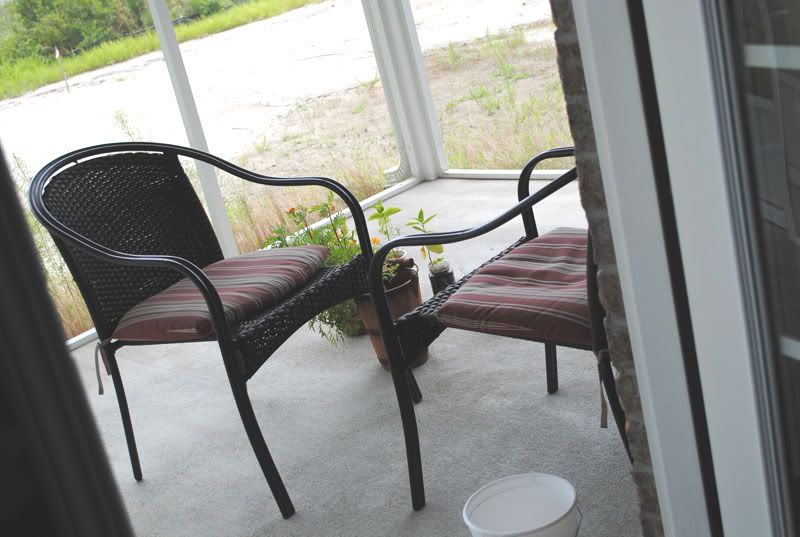 Thing #2 is the back porch. Weather permitting -- it's been REALLY hot this summer so I haven't been able to sit outside as much as I like. (You can totally see my butt-print in that chair, though.) I really enjoy sitting outside in the early evening with a book or magazine, it's SO quiet and relaxing here. The cats love it too, but more for the unobstructed wildlife views. ;)
Jessica
was interested in our dishes! And my favorite coffee cup! And I've got both!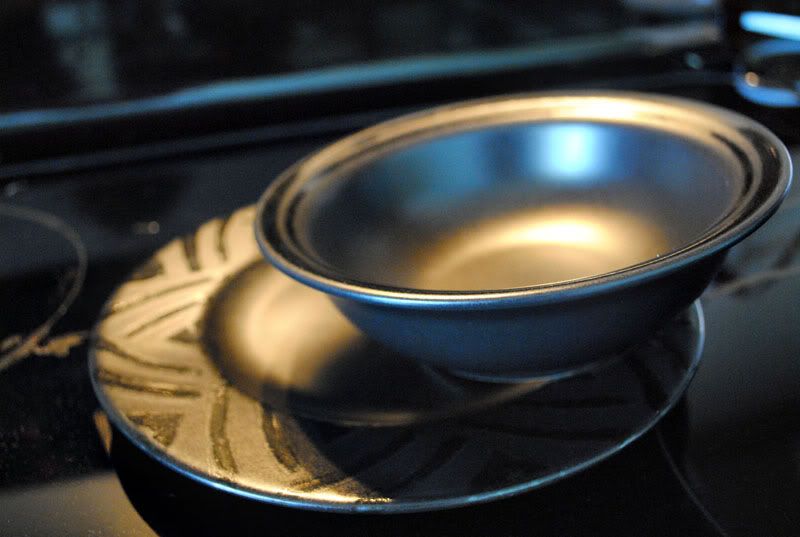 Our dishes are fairly simple; black. The plates have a sort of zebra design on them, and there's also a set of mugs that match but I didn't pull them out.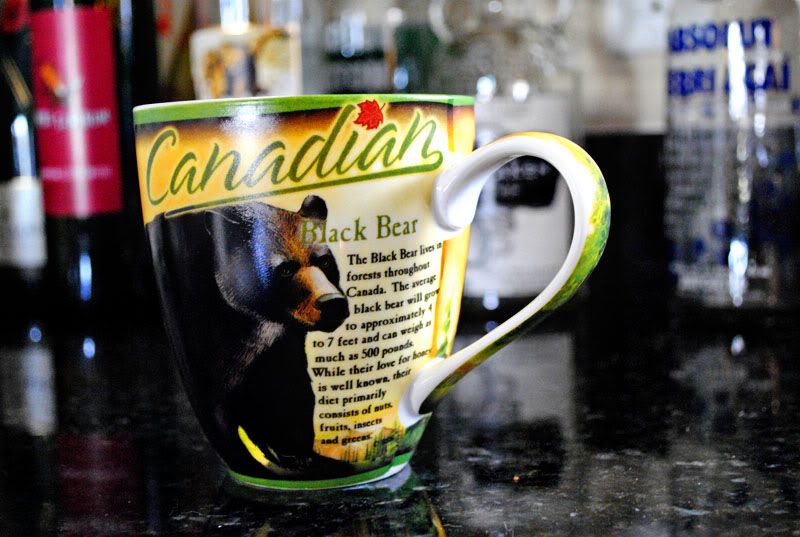 My favorite mug! It's huge and comes from Edmonton, Canada; Matt got it for me when he was on a meeting up there. I love bears. :)
Gnetch
wanted to see what was in my fridge! Augh, this picture is SO boring, as we really only keep what we need and not a lot of extra junk!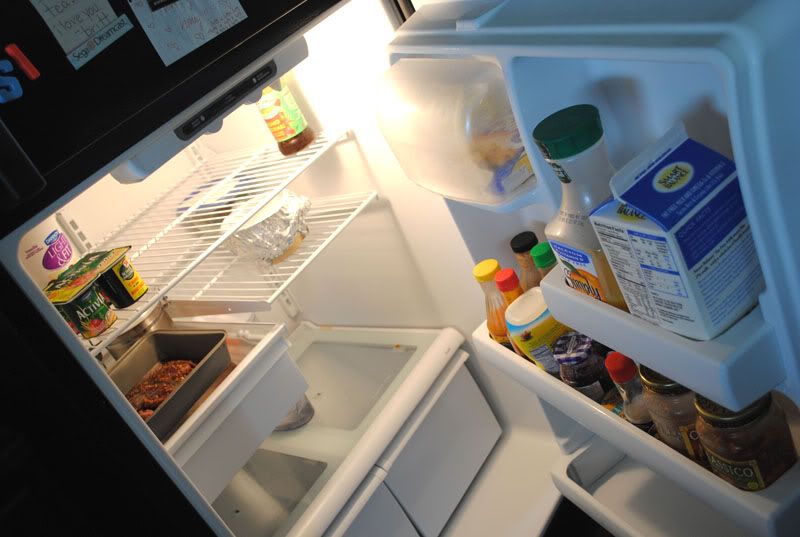 Zzz... zzz... milk, yogurt, juice, oh, and some marinating steak on the left there.
The outside of the fridge is much more interesting!
And
Jenny Matlock
wanted to see my morning cup of coffee. I generally don't drink coffee in the morning because sometimes it makes me wackadoodle but when I do, I like to go with this...
It was SO hot out when I bought this iced coffee, and it took everything I had not to drink it all on the way home... willpower!!! Where I grew up there were Dunkin Donuts on every corner, so I am a huge DD fan. :) And of course, I've got some donuts in that bag... lemon filled and chocolate covered!