I have a confession to make.
I play World of Warcraft.
Yeah, that crazy MMORPG that all the gamer-nerd boys that stay up late drinking Mountain Dew and eating ramen noodles and raiding dungeons and babbling through their headsets to other players...
... Yeah. I confess. And that's actually a gargantuan stereotype up there; it's such a wide variety of people that play the game that I very rarely encounter those kind of stereotypical uber-game-geeks. It's such a more modernized thing now, I think, that more types of people are playing these games and enjoying them! (Like me!) I've been into video games for as long as I can remember, on consoles at least, but I never tried an online game until a few years ago, by the hassling of my boyfriend (we weren't dating yet) I started to play WoW.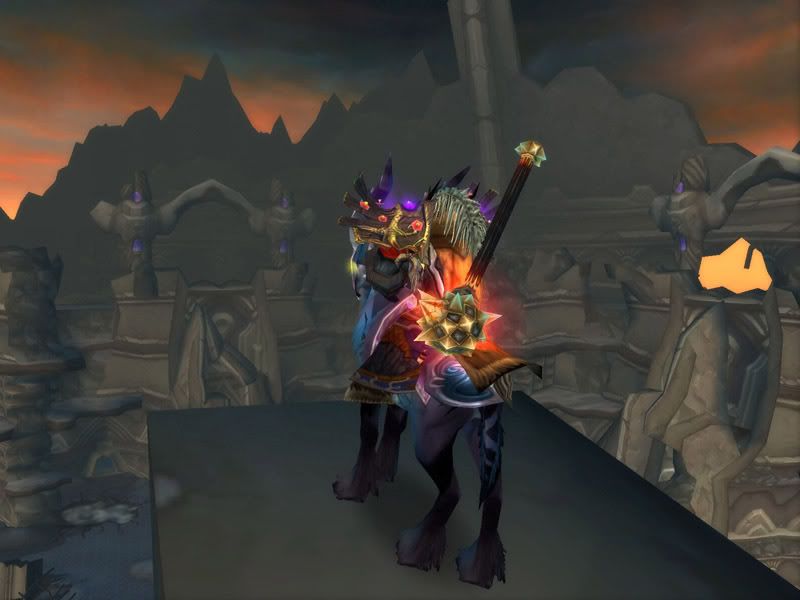 An old picture of Ananth, my Tauren Druid.
So yeah, confession, I'm an online gamer geek. I play a big cow that can turn into other animals, I raid, I babble on my headset to friends and people in my guild, I'm leveling other characters... and I probably won't talk about it too much on this blog (I doubt I have a WoW audience!) but I figured I'd post about it because it's something not a lot of people expect from me. Game stereotypes! Ha!!